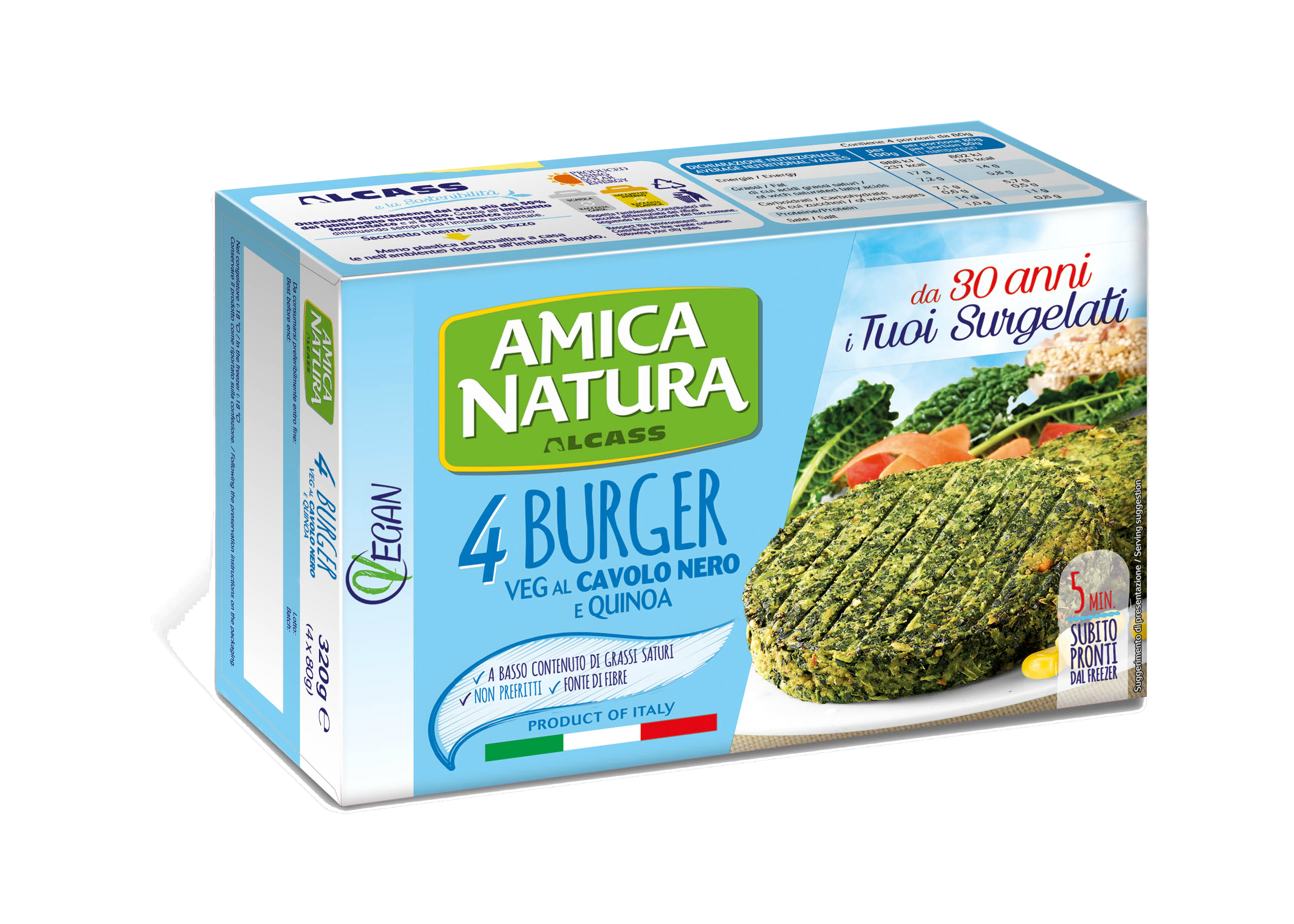 Veg Burger with Black Cabbage and Quinoa
Low in saturated fats, not pre-fry, from non GMO plants
Veg Burger with black cabbage and quinoa Amica Natura Veggie, made with a mixture of fresh and delicious vegetables from the garden as the prized and tasty black cabbage, considered a "super food" in all respects, for the countless beneficial properties.
Quinoa and black cabbage, two super foods with healthy powers, rich in vitamins, proteins and minerals, for a combination rich in taste, healthy, ideal for those who want a plate with few calories, delicious, genuine and also suitable for a diet Vegan.
The Amica Natura food products do not contain any preservatives or additives, they are made in Italy, safe and controlled from the outset and boast a high quality guaranteed by one of the historic food companies of Northern Italy.