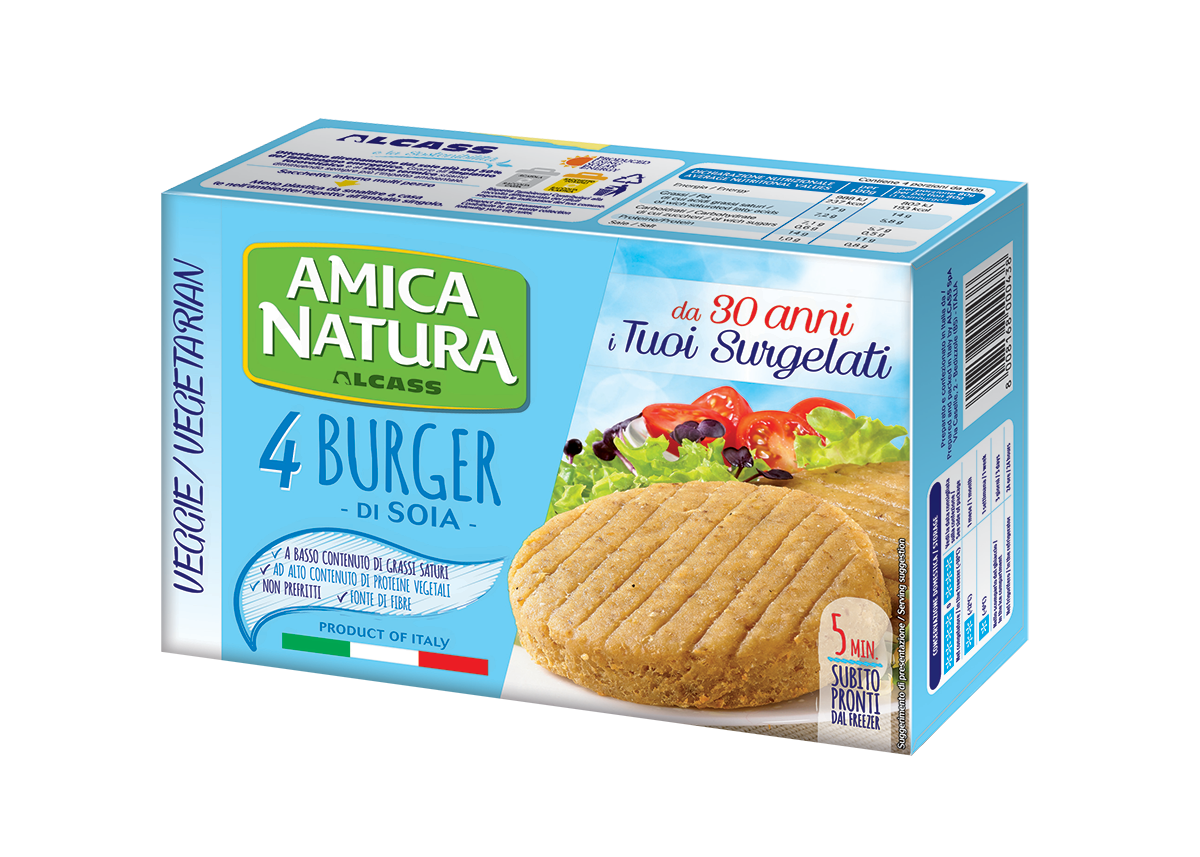 Soy Burger Amica Natura pack 320 g (4X80 g)
Low in saturated fats, not pre-fried, source of fiber, high in vegetable protein
Genuine and delicious, the Amica Natura Veggie soy burgers are the perfect vegetarian alternative for those who do not want to give up taste, wellness and health at the table. Prepared from a high quality soy based dough, not derived from GMO plants, with a few selected ingredients in addition and without chemical preservatives or additives.
The only preservative of the soy Burger Amica Natura is the cold that keeps the flavor and nutritional properties unchanged over time, offering an Italian food product, high-end at all times, safe, not easily perishable and sustainable, thanks to the saving of food waste of frozen food compared to fresh food.
The soy burger, easily customizable by the home chef, with healthy and succulent recipes, second courses enriched with homemade sauces, vegetables or in sandwiches for delicious vegetarian burgers. The Amica Natura soy Burger is ready in a few minutes, delicious both in the oven (10 minutes at 200 degrees turning halfway) and in the pan (as written on the box).