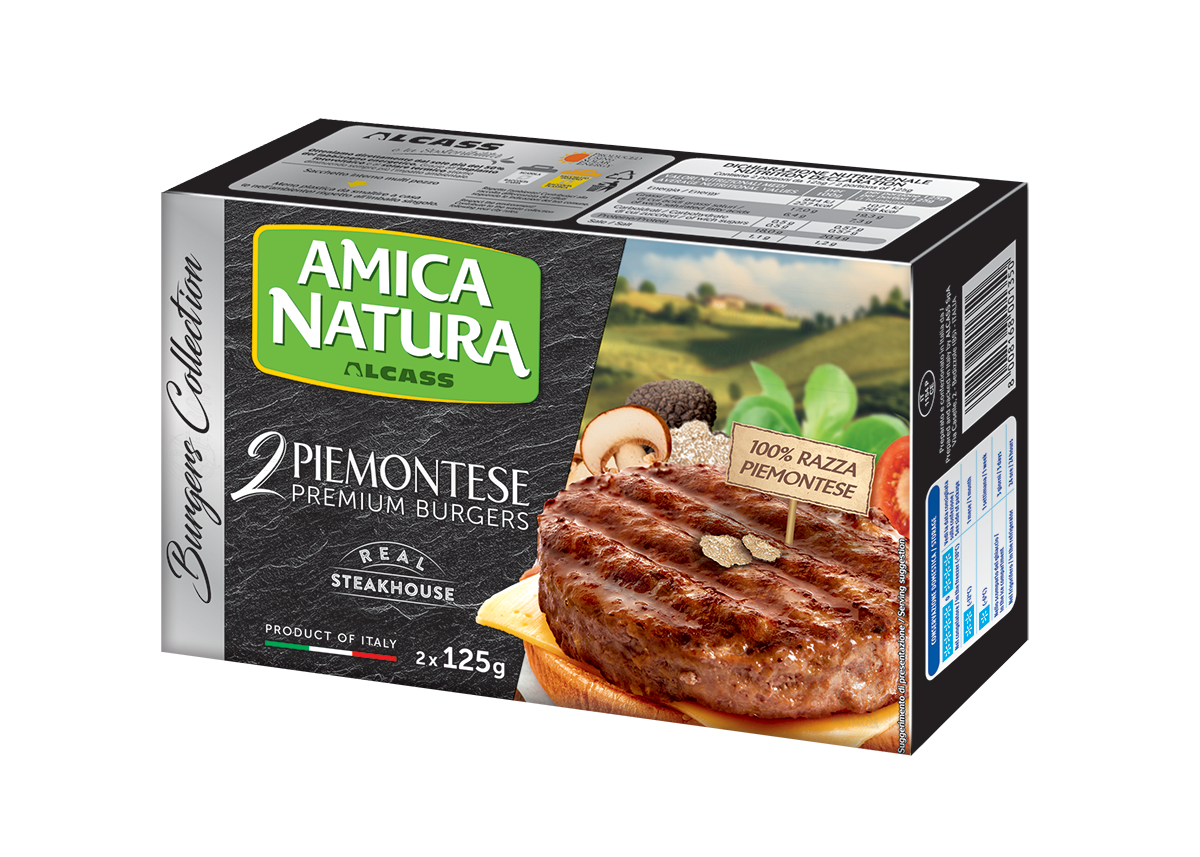 Premium Italian Beef Burger Amica Natura
Premium Burgers Collection by Amica Natura
(pack 250g 2X125g 100% Piemontese, Italian fine quality breed)
Top quality beef burger, selected among the most prestigious Italian regional breeds, famous in all the world as the Piedmontese breeding. 100% Italian meat, for a gourmet Premium Burger with a strong flavor, to be savored simply with a light side dish of vegetables, with sauces or inside a hamburger sandwich for real gourmets.
The Piemontese Amica Natura beef burger, is part of the exclusive "Premium Burgers Collection", the burgers made from fine meats of Italian regional selection.
The Premium  Burgers quality beef is completely natural, without addition of preservatives and chemical additives, preserved in the scent and taste, nutritive quality and original taste, only and exclusively from the most powerful natural preservative, the cold. Food product with a high nutritional value, rich in proteins, vitamins and minerals for a healthy diet.
Piemontese's Amica Natura burger is ready in about 10 minutes, 4-5 minutes per side, in pan or on the grill, giving off a delicious scent. Not perishable in a few days, the Piemontese Amica Natura burger is always within reach of cookers for delicious meals, easy and quick preparation.
The Piemontese Amica Natura beef burger comes in Premium packs, easy to use, easily recyclable and eco-friendly, in boxes of 2 portions (2X125g). The Premium Burgers of Chianina, are one of our most popular recipes, for fine Italian regional meat, intense aroma, texture of character and unique taste.