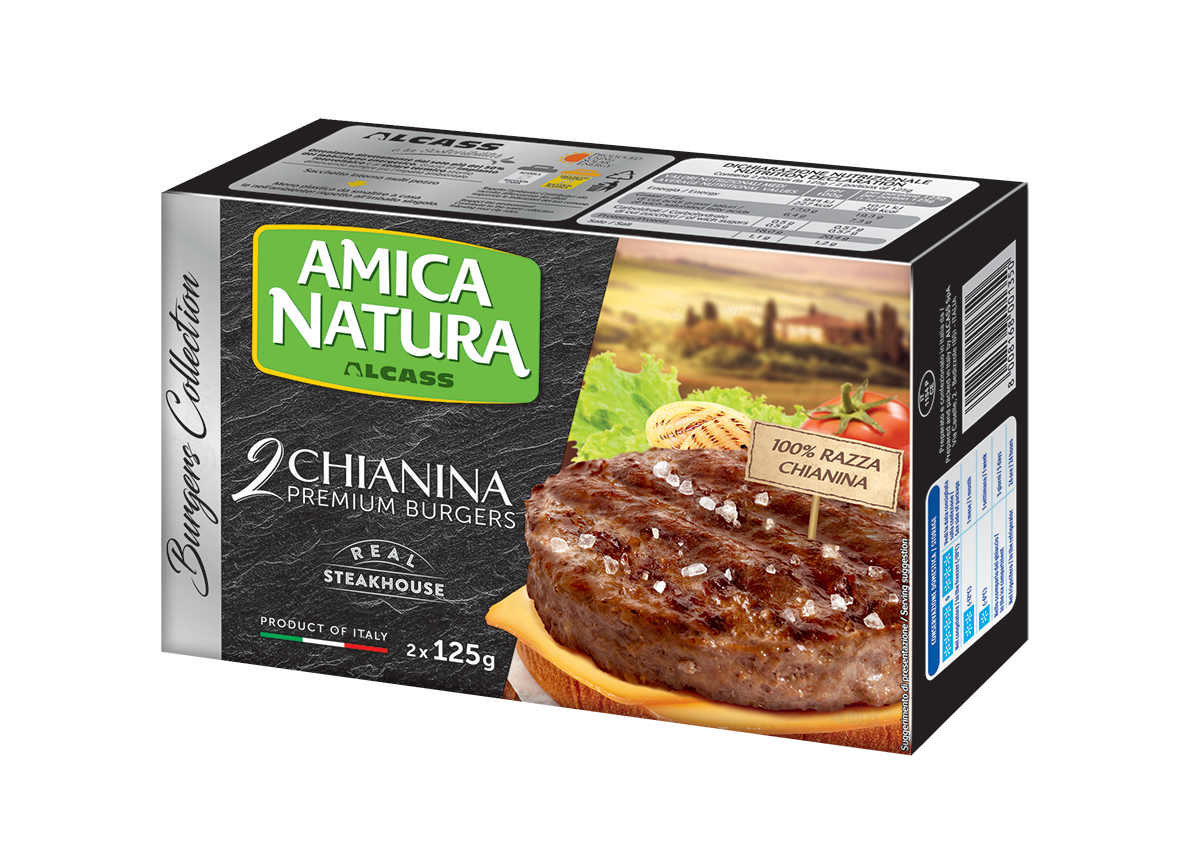 Premium Chianina Burger Amica Natura
Premium Burgers Collection by Amica Natura
(250g box 2X125g 100% Chianina breed)
Top quality beef burger, chosen among the most prestigious and famous Italian regional breeds in the world such as Chianina Italian breeding. 100% Italian meat, for a gourmet burger of Premium range, with a strong flavor, to be savored simply with a light side of vegetables, with tasty sauces, or inside an hamburger sandwich for real food lovers.
The Chianina Amica Natura beef burger, chemical additives free, is  preserved in the scent, all the nutritional qualities and the original taste, exclusively with the cold. A food product with a high nutritional value, rich in proteins, vitamins and minerals for an healthy diet.
Chianina Amica Natura's Hamburger is ready in about 10 minutes, 4-5 minutes per side, in a pan or on the grill, giving off a delicious scent. Not perishable in a few days, the hamburger of Chianina Amica Natura is always at your kitchen for delicious meals, easy and quick preparation.
Chianina Amica Natura's hamburger comes in premium packaging, easy to use, easily recyclable and eco-friendly, in boxes of 2 portions (2X125g). The Premium Burgers of Chianina, are one of our most requested recipes, for its intense aroma, texture of character and unique taste.