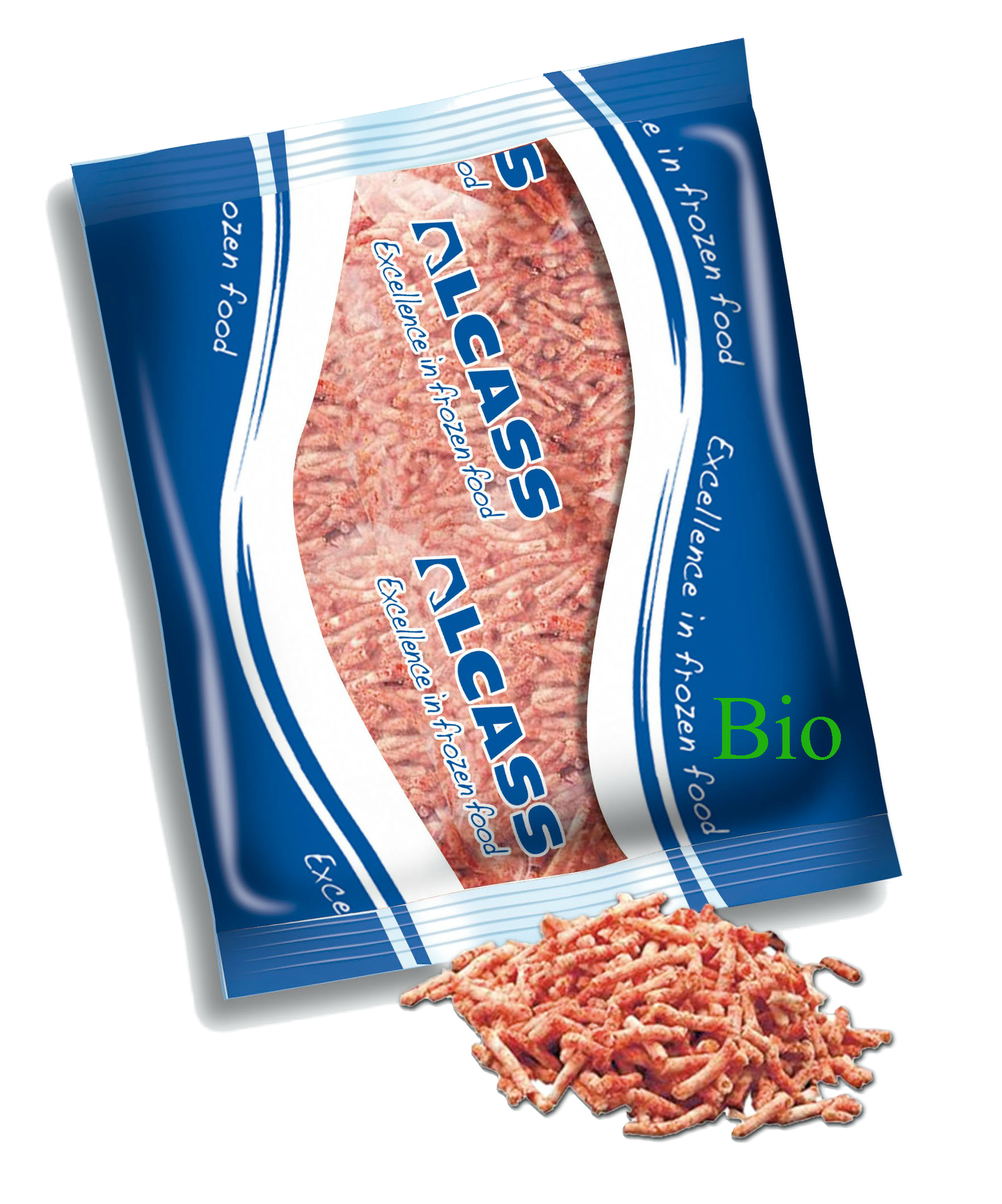 Ground beef Organic IQF Amica Natura Food Service
Ground organic beef Amica Natura frozen in iqf, product line for food service and catering
Like all frozen meat by Amica Natura, the iqf meat from organic agriculture, is offered in convenient and practical bags, handy and easy to store by professional catering operators.
Amica Natura Food Service frozen ground beef in iqf guarantees the highest quality and maximum freshness of the product, treated and preserved in its most authentic flavor and in the precious nutritional substances only and exclusively from the cold.
Minced meat of premium quality, organic, without preservatives
The beef meat chosen for frozen food products Amica Natura is premium, selected among the best Italian farmers in the organic sector. The red meat, among the most precious and widespread, rich in noble proteins, mineral salts and vitamins, is also easily perishable. Thanks to our deep-freezing techniques, we keep the food in all its quality until it reaches the consumer's table, without adding preservatives or additives and reducing food waste.
Organic ground meat is always available in your kitchen and easily customizable by the Chef or the food service operator.
Strong taste and endless possibilities of preparation make the organic meat Amica Natura one of the favorite products by catering operators, bars, restaurants, wine bars, cafes and bistros and  canteens.