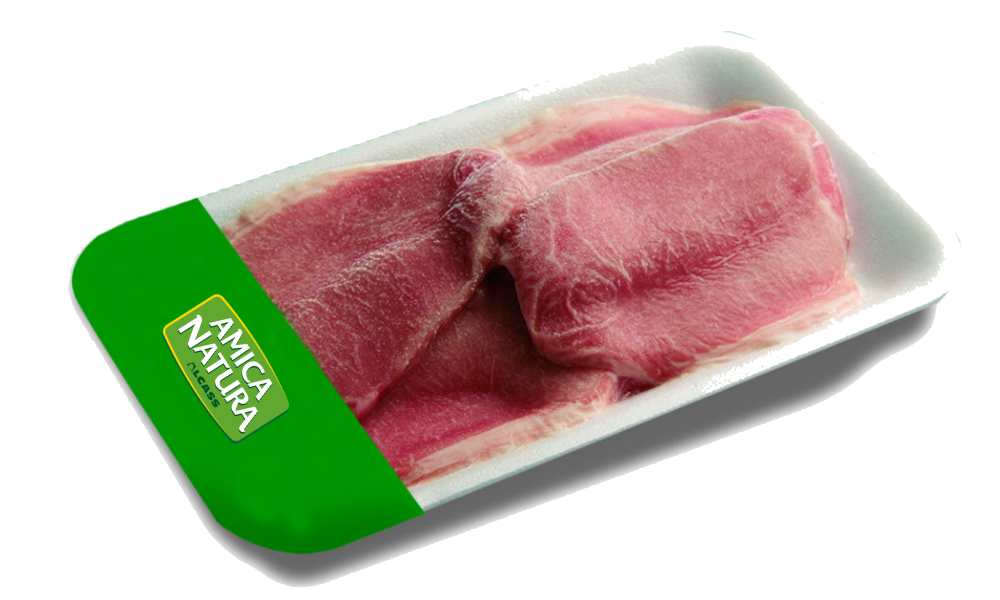 Loin slices Amica Natura all natural
Rich in flavor, nutritious, natural and genuine
The Amica Natura loin slices, frozen meat natural, top quality presented in a superior quality tray, are part of the frozen meat trays collection. The natural frozen meat is of high quality, keeping every nutritive principle at the maximum freshness and value, preserved in the authentic and original flavor from only a natural preservative, the cold. The Amica Natura frozen meat trays boast the advantage of being always available in the freezer, ideal to be grilled, avoiding food waste.
The collection of vacuum-packed frozen meat products made by Amica Natura is completely natural, without the addition of preservatives or additives, thanks to the most powerful preservation technique found in nature.
Pork meat, tasty and rich in noble proteins, deep-frozen under vacuum, remains safe and always available, does not deteriorate or lose quality easily and retains all the most authentic flavor, nutritional properties and organoleptic qualities for a long time. Easily customizable in many tasty recipes for succulent main courses with delicious sauces and side dishes.