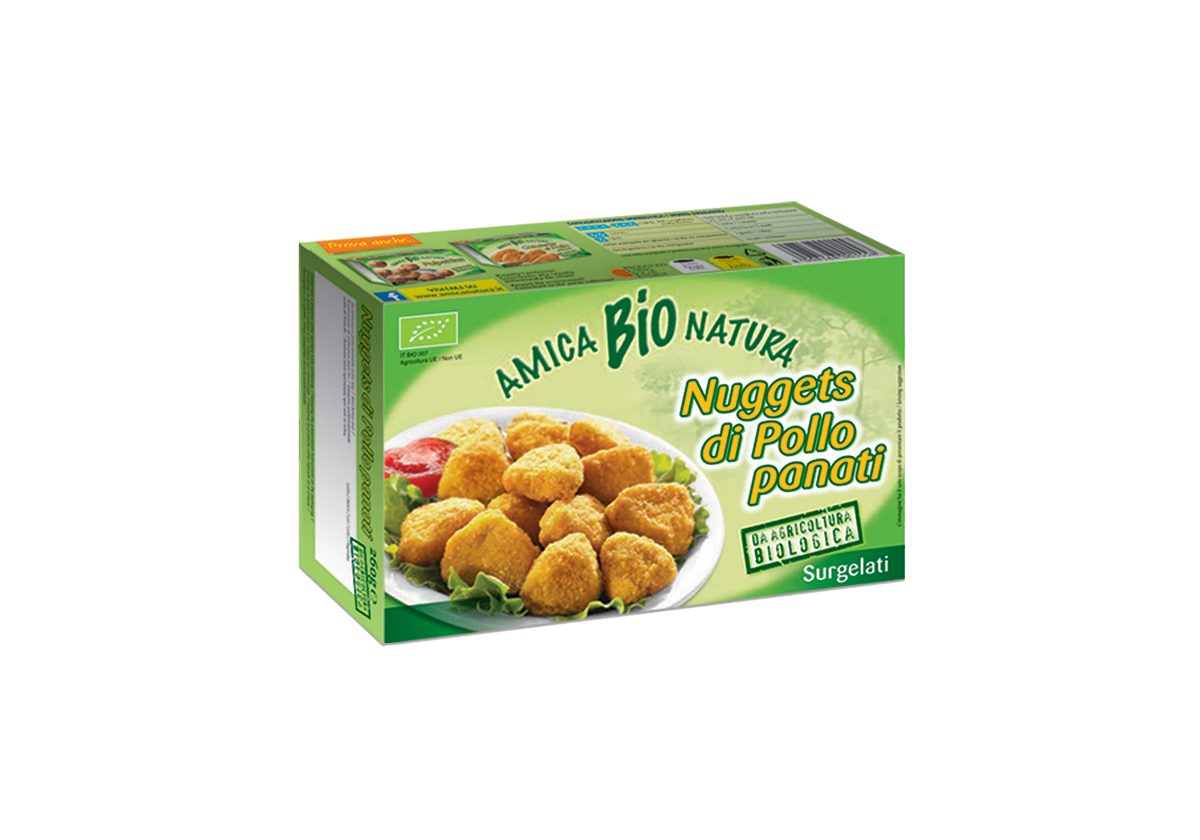 Chicken Nuggets Amica Natura Organic 260g pack
Tasty chicken nuggets, prepared from organic Italian meat with the traditional recipe and genuine ingredients. Amica Natura Organic chicken nuggets are ideal for everyone, adults and children, thanks to the completely natural preparation method based on high quality raw materials and selected among the best breeders in the Italian organic supply chain.
The raw material from organic agriculture we choose, soft and light organic chicken meat, the delicious breading, crispy even in the oven, make the Amica Natura Organic  chicken nuggets one of the most popular and loved food products for all ages.
The Amica Natura Organic chicken nuggets (frozen natural, no additives) are made with the Italian tasty recipe, delicious served both as a main course for the whole family and for children, accompanied by sauces or homemade mayonnaise, served as an appetizer or finger food during parties and aperitifs.