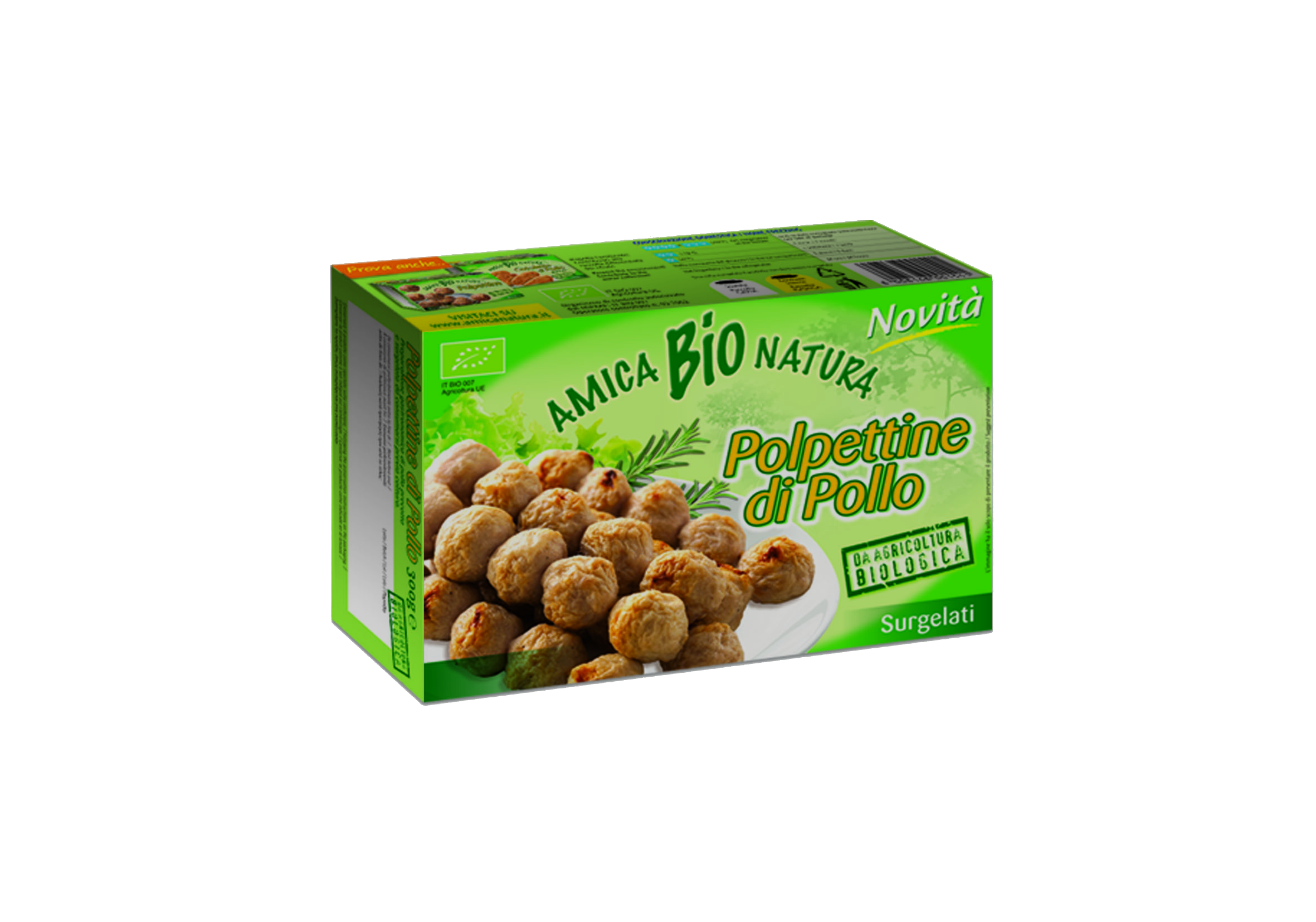 Chicken meatballs Amica Natura Organic pack of 300g
The Amica Natura organic chicken meatballs, made with certified organic quality chicken meat, are made starting from a light dough and based on a few and carefully selected natural and genuine ingredients.
Organic chicken meat is tender and light, of first choice, delicate and hypocaloric, frozen to natural, without the addition of additives or chemical preservatives. First quality Italian product with a high nutritional and protein value.
The Amica Natura organic chicken meatballs allow the family chef  to easy customize the recipe, in an imaginative and tasty way. Ready in minutes, even in the oven and microwave, you can add them to a tomato sauce, pasta, ravioli or gnocchi or make second courses with side dishes of vegetables, pure or polenta. Delicious also served as finger food, in sandwiches and wraps, or as street food skewers.
Frozen food product are not perishable in a few days, without chemical preservatives but preserved at the maximum point of freshness only thanks to our most powerful natural preservative, the cold.