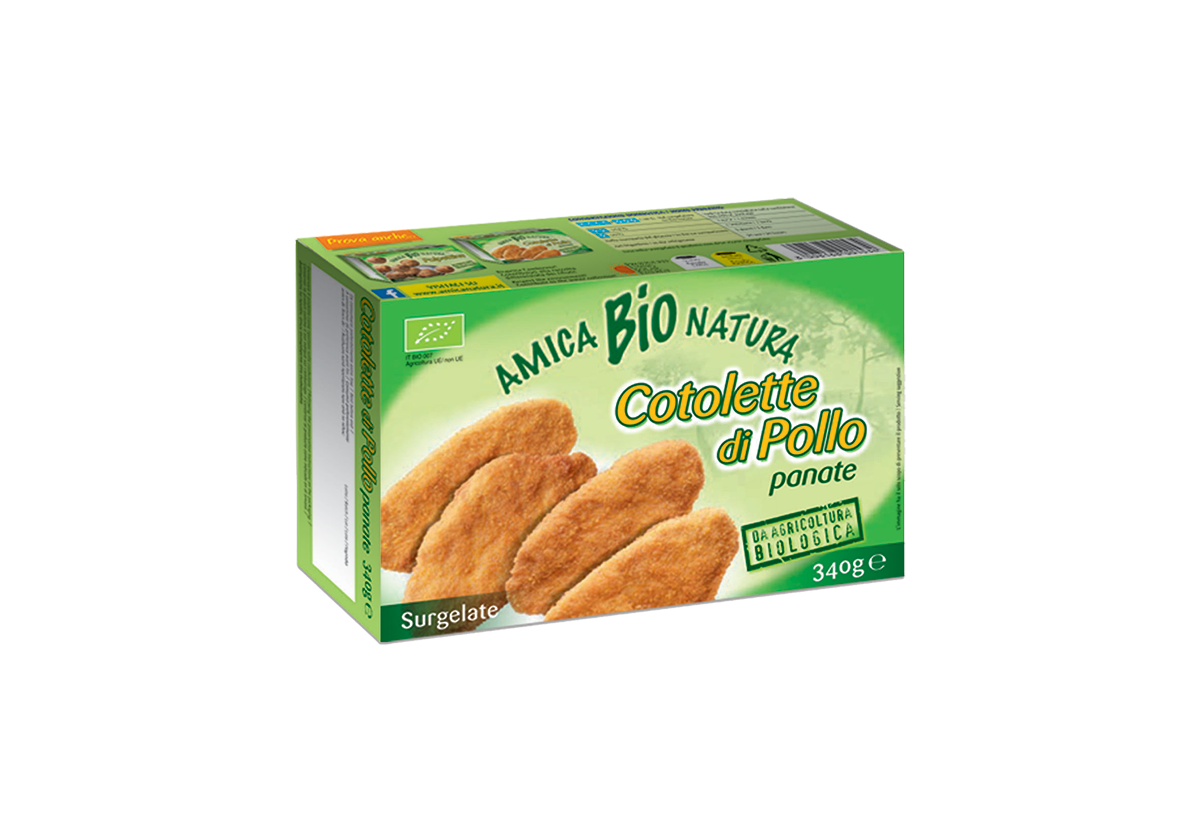 Chicken cutlets Amica Natura Organic 340 g pack
Tender inside, crispy and fragrant outside, even baked. Few calories for a succulent second course rich in proteins, vitamins and minerals, healthy and delicious.
The Amica Natura organic chicken cutlets are delicious and genuine because they are made from the best white chicken meat from the Italian production chain, according to our typical recipe. With a few ingredients in addition, no additive or chemical preservative, kept in all their freshness only thanks to the most powerful preservative of the nature, the cold.
The organic Amica Natura chicken cutlets are ideal forthe whole family, for adults and children, thanks to the completely natural preparation method based on high quality raw materials and selected among the best breeders of the Italian organic supply chain.
The raw materials we choose, low-calorie organic chicken meat rich in noble proteins, the delicious breading and the ease of preparation make the Organic Amica Natura chicken cutlets one of the most popular food products for all ages.
The Amica Natura Organic chicken cutlets are a tasty dish served both as a main course for the whole family and for children, accompanied by sauces or homemade mayonnaise, served into slices as a delicious finger food appetizer during parties and aperitifs.