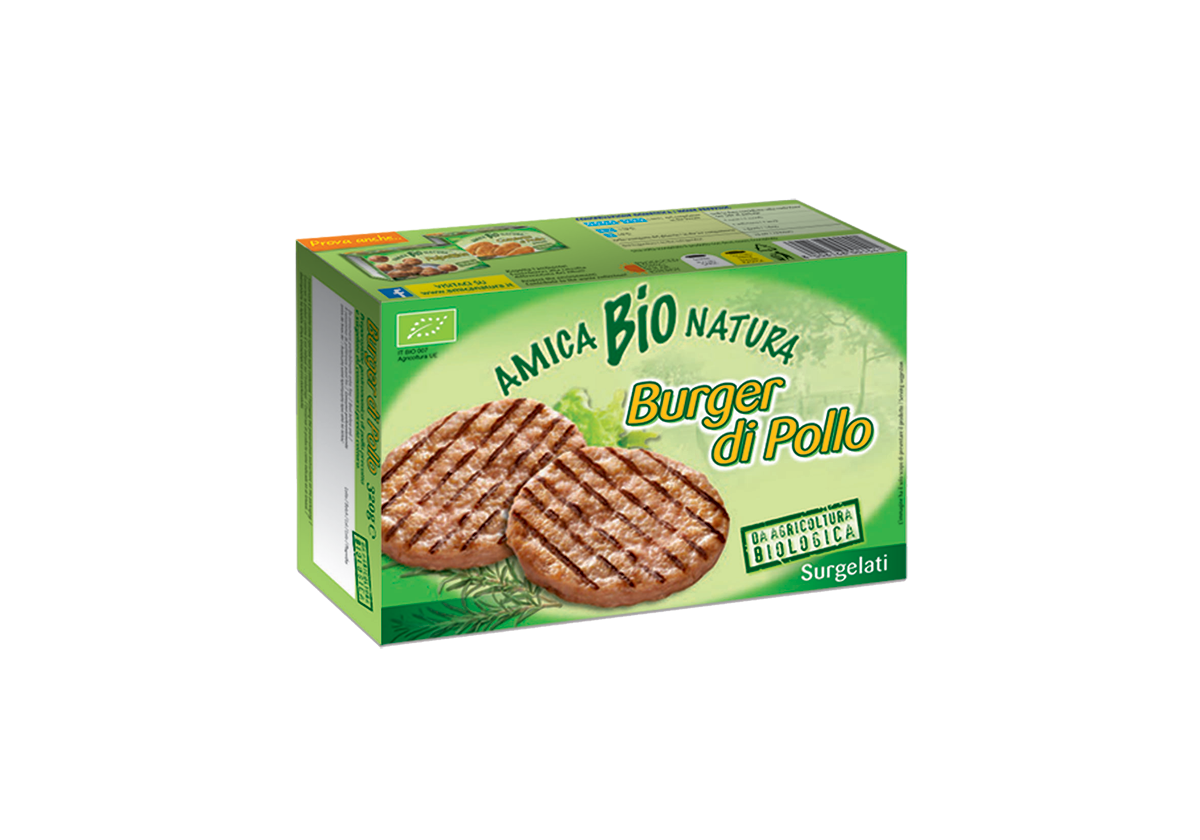 Chicken burger organic meat Amica Natura pack 320 g
Chicken Burger  Organic Meat Amica Natura 
Hamburger of tender and light organic chicken meat, first choice, from the certified Italian supply chain. A delicate and hypocaloric raw material, frozen natural, untreated neither with additives nor with chemical preservatives.
First quality Italian frozen product with a high nutritional and protein value. Made with very few ingredients and only with meat from selected organic farms. The timing of organic farming follows the rhythms of nature from beginning to end, respecting the fertility of the land, with animals raised in freedom, respecting their welfare and fed with organic feed. For this reason organic chicken meat is a high quality food product and available in few quantities. Thanks to the deep-freezing technique, the food is preserved for a maximum of one month of freshness and naturalness, always available in the freezer pantry, completely reducing food waste.
The Organic Amica Natura chicken burger is ready in minutes, baked, cooked in a frying pan or in a deep fryer. Not perishable in a few days, without chemical preservatives but preserved at the maximum point of goodness and freshness only thanks to our most powerful natural preservative, the cold.
The Amica Natura Organic chicken burger is packed in practical, easy to recycle and eco-friendly packs. A delicious alternative to the classic hamburger, rich in flavor and taste. The hamburger can be served as a main course, only seasoned with olive oil or covered with the most imaginative and delicious sauces and vegetables in season or in delicious burger sandwiches.