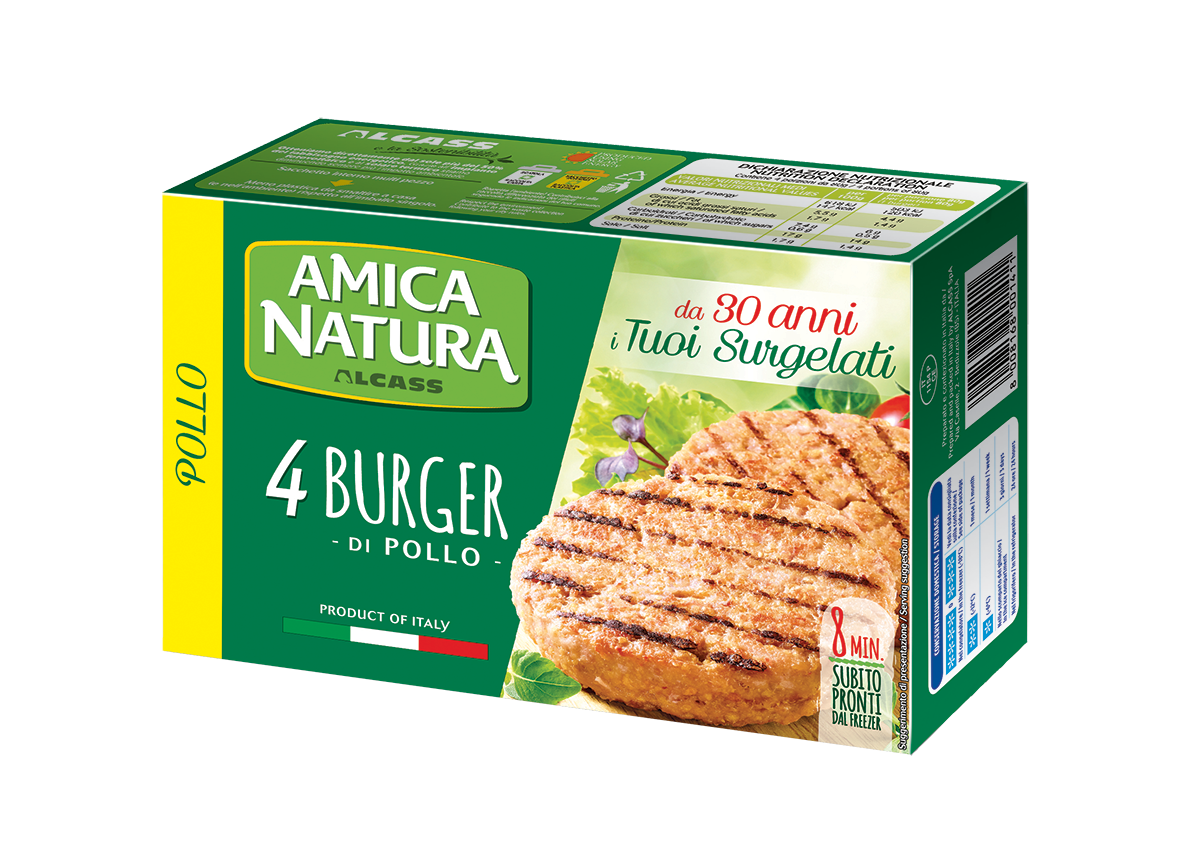 Chicken Burger Amica Natura pack 320g
The Amica Natura chicken burger, first choice, frozen all natural, comes in a convenient pack of 4. First quality Italian product, made with a high nutritional value and rich in proteins. Made with very few ingredients and only meat from selected farms.
The Amica Natura chicken burger is ready in 7 minutes, to be cooked either in pan or on grill. Not perishable in a few days, without chemical preservatives but preserved at the maximum point of freshness only thanks to our most powerful natural preservative, the cold.
The Amica Natura chicken burger comes in handy, easy to recycle and eco-friendly packs. The hamburgers are one of the most popular Amica Natura recipes. The chicken burger is a healthy and genuine food product, worked with a few selected ingredients, lean and light, ideal for the whole family.