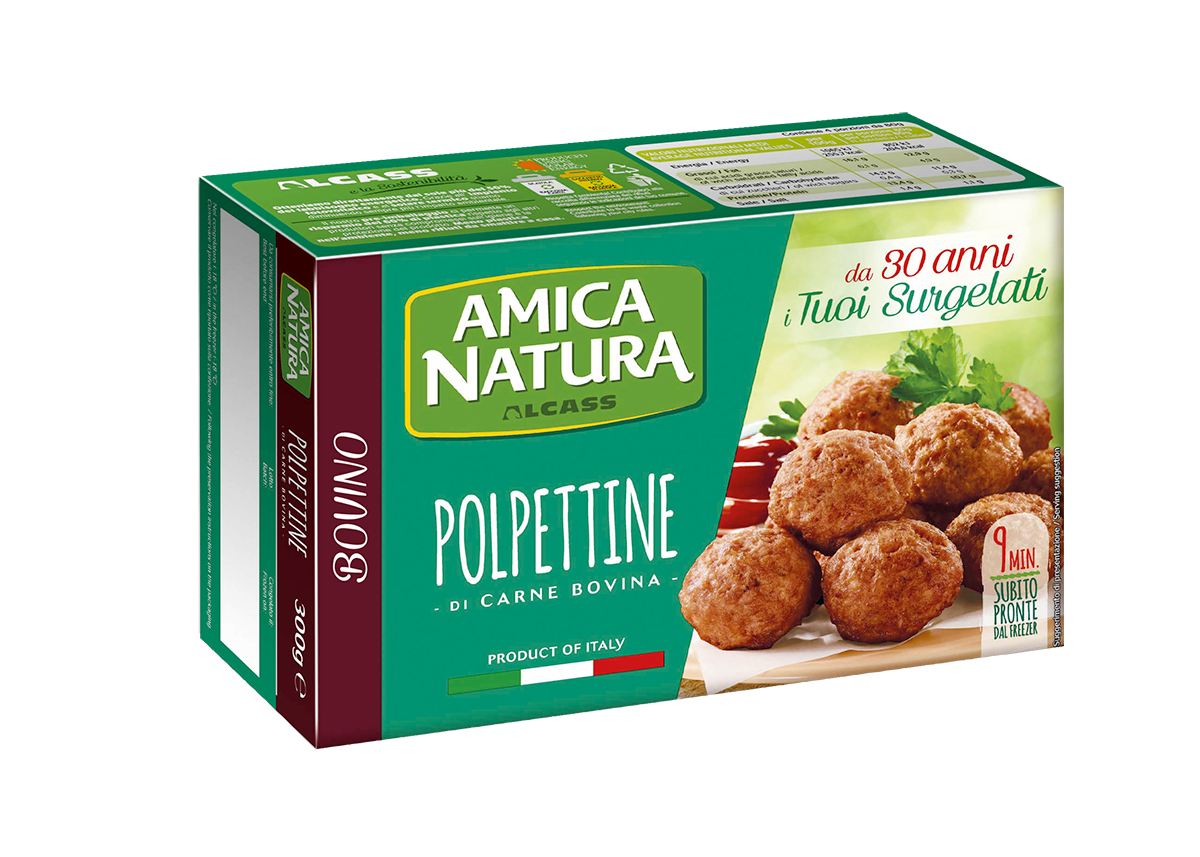 Beef Meatballs Amica Natura pack
Amica Natura Beef Meatballs  the traditional tasty Italian meatballs
(15 portions of about 20 g)
The Amica Natura beef meatballs follow the traditional classic Italian recipe, based on few ingredients, healthy and selected from the best Italian producers, like the fine beef. The taste is that of the Italian grandmother's delicious meatballs.
Among the most loved frozen food products of all time made by Amica Natura, the beef patties are exquisite and boast all the original flavor of the fresh dough thanks to the completely natural preservation. Amica Natura meatballs are easy and quick to prepare, easy to customize for  unforgettable recipes like the spaghetti with meatballs, oven-baked pasta, as  second courses with creams, sauces and delicious side dishes, on skewers as appetizers or finger food and inside delicious sandwiches. Discover the Amica Chef tips and the Amica food Blogger home made recipes. Ready in the pan in 8-9 minutes.
The Amica Natura meatballs are presented in practical packs, eco-friendly and with pleasant and recognizable graphics, of different sizes to meet the consumption needs of all customers. The long shelf-life conservation is given only by the cold, the only natural preservative present in the recipe of the Amica Natura meatballs by Alcass  manufacturer, making it a healthy, tasty and perfect food to avoid food waste and spending.