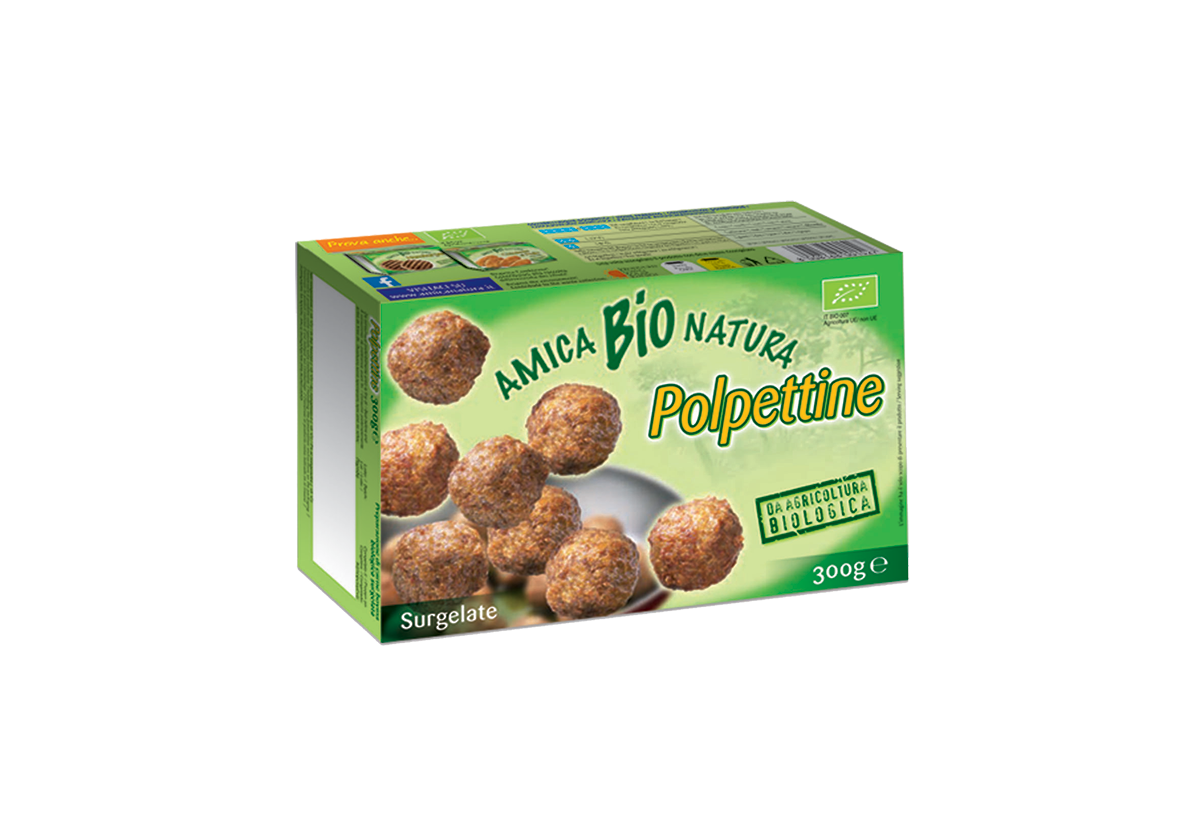 Beef meatballs Organic Amica Natura BIO pack 300g
Organic BIO Amica Natura beef meatballs, with the traditional italian tasty recipe
The Amica Natura organic beef patties boast a traditional, easy and tasty dough, based on a few selected first choice ingredients. Without addition of chemical preservatives or additives but preserved in freshness only and exclusively from the most powerful natural preservative, the cold. The Amica Natura BIO beef meatballs are made with the classic Italian grandmother recipe, made from superior quality bovine meat of certified organic origin and from the Italian production chain. Ready in a few minutes in the oven or in a pan.
Delicious meatballs prepared  as a main course with vegetables side dishes, cheeses and delicious sauces or other delights of the Italian cuisine. The Amica Natura Organic beef meatballs are also very delicious in tomato sauces  for pasta and succulent first courses or as an appetizer, finger food and many other preparations.
A delicious and healthy food that will make the whole family!